Screen print
Posters
Unique prints
vibrant colors
Are you looking for a new decor for your home or office?
Been searching for an original gift? Want to begin investing in art?
Atelier Kencre offers a selection of artistic posters
from which to choose your unique work of art !
All the posters we offer have been screen-printed in France in our artisanal workshop in Lille. We carefully select our inks and papers to guarantee the highest quality and definition (paper: Arche 300 g/m2, 100% cotton). Atelier Kencre specializes in screen printing on paper, but one of the advantages of screen printing is the wide variety of media and formats to which it can be applied (e.g., fabrics, wood, ceramics, walls).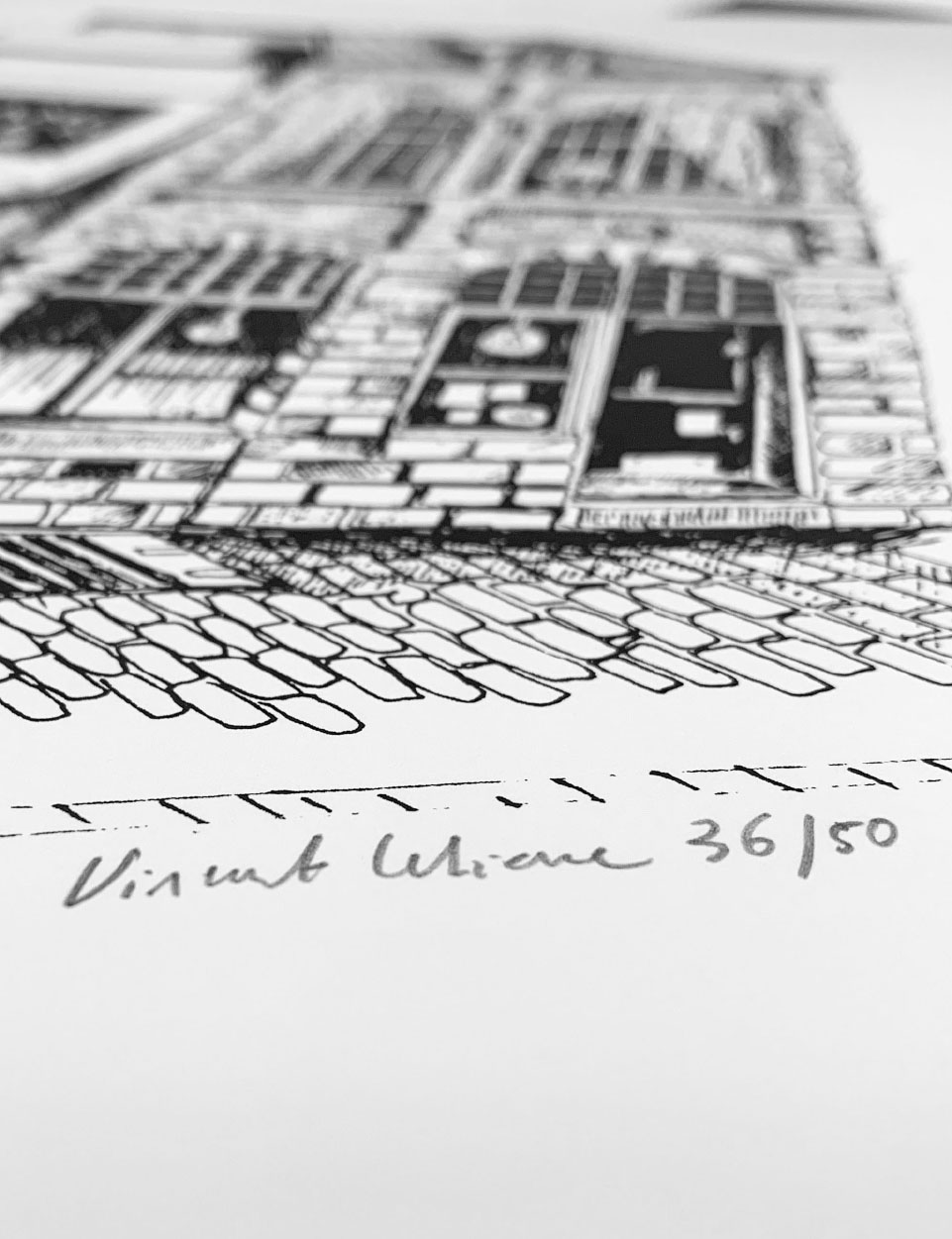 Artists
Atelier Kencre takes pleasure and pride in working in close collaboration with a selection of promising and recognized artists (lien vers The Artists), each with their own creativity and graphic universe.
There is real trust and synergy between the screen printer and the artist, who collaborate in synchrony to create a unique work.
Each print is dated, numbered and signed by the artist, thus guaranteeing a limited edition of your poster (between 30 and 50 copies).
Atelier Kencre offers you the possibility of personalizing your decor in a way unlike any other – by choosing a creation printed in no more than fifty copies instead of a poster reproduced ad infinitum.
Paper
The paper we use is made on a round mold (a traditional process similar to artisanal production techniques). The paper is therefore homogeneous and has good dimensional stability – a quality that is essential for the screen-printing process, which sometimes requires the application of many colors in succession. Only round mold production makes it possible to obtain paper with fringed edges.
Paper as used in screen printing is always packaged in sheets. A "ream" of paper is a package of 500 sheets of paper. A "quire" of paper is a package of 25 sheets of paper (one quire = 1/20 of a ream).
The thickness of a sheet of paper is assessed in grams per meter squared (gsm or g/m2). For example, "80 g paper", "120 gsm paper" or "200 g/m2 paper". Cardboard is paper with a very high grammage (greater than 250 g).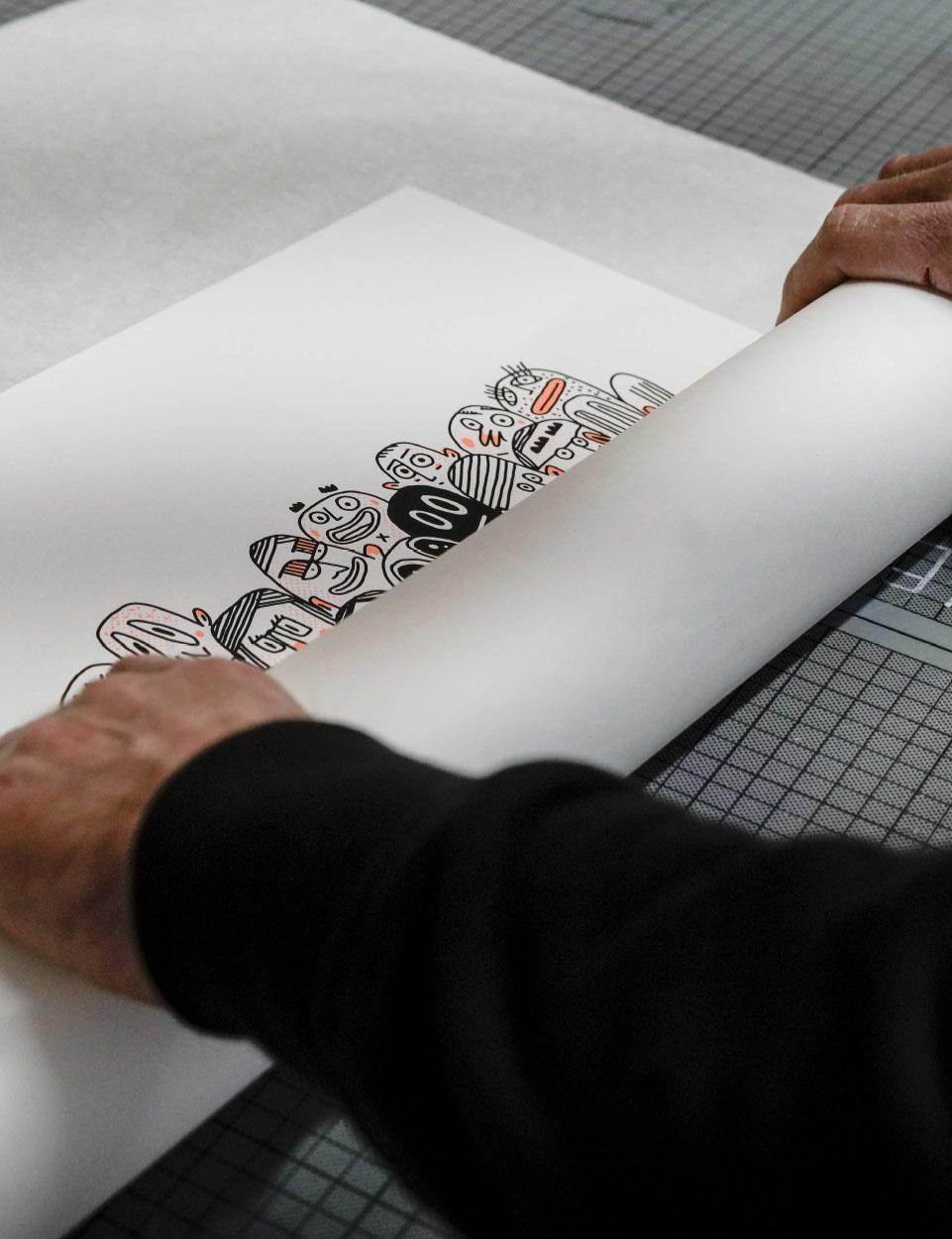 INK
→ The ink
we use is made with a water-based medium – not as toxic as solvent-based ink. The main properties are a matte satin finish, vibrant colors and high opacity.The ink used guarantees excellent stability and durability when exposed to light, as well as a black with true depth.
Water-based screen printing is perfect for projects that consider the importance of respecting our environment.
What is
Screen
Printing ?
Screen printing is a process of printing using a mesh screen. Ink is forced onto the screen; the areas of the mesh free from ink correspond to the image to be printed. Screen printing is based on the stencil principle (see What is Screen Printing ? (lien vers What is Screen printing?). Each color therefore requires a "typon" (blocking stencil). The ink is applied manually with a squeegee. Every color on a screen print requires its own application and positioning !
Sérigraphie
artisanale
Why choose
screen printing
Screen printing provides exceptional execution both in terms of optimal color brightness and purity and in blackness depth, providing quality as close as possible to the original quality.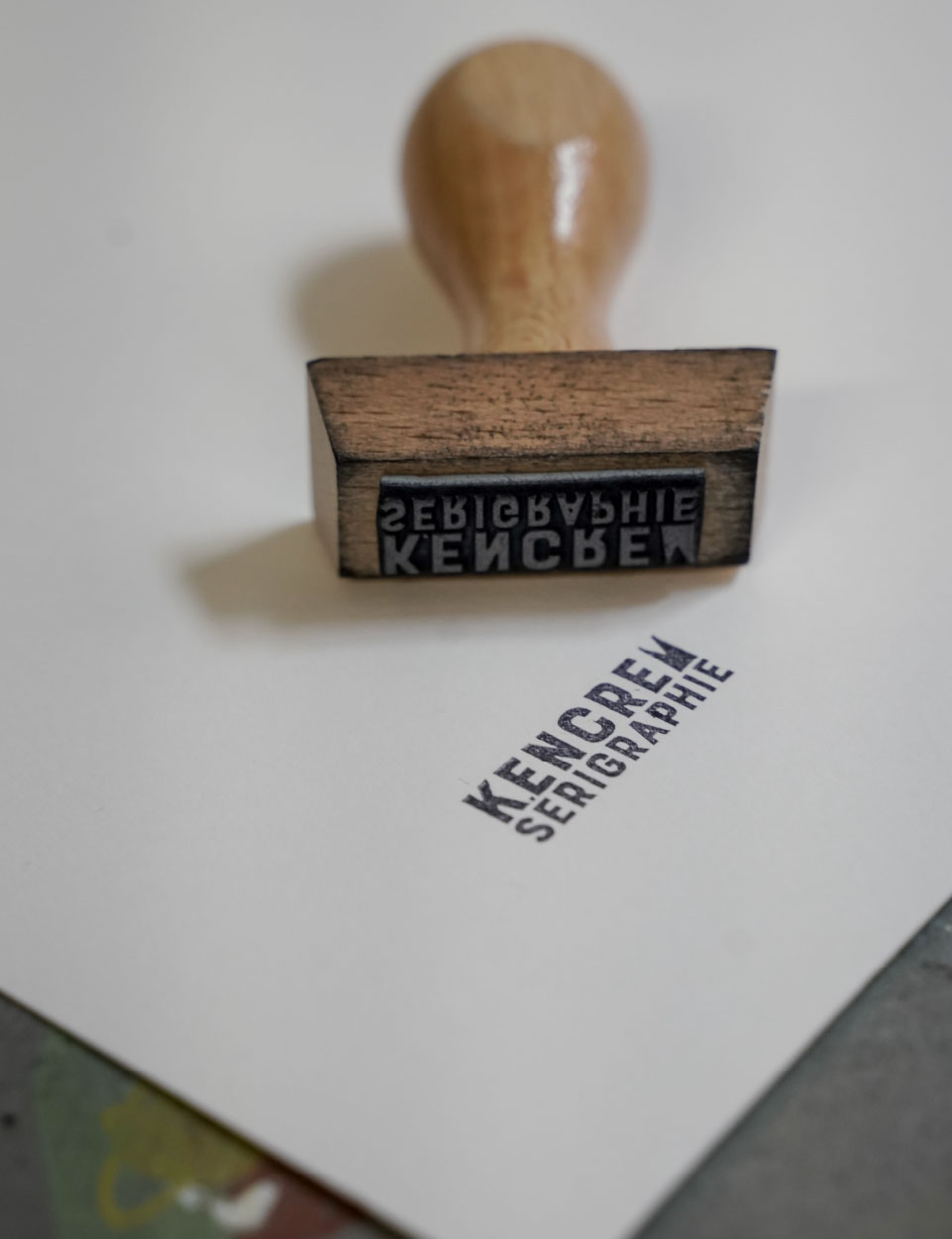 Unlike digital printing, artisanal screen printing allows for a large deposit of ink to guarantee intense, long-lasting color AND optimal opacity on printed media (it is also possible to screen print on colored paper).
Screen printing also opens up the realm of creation through the use of special inks, including (but not limited to) fluorescent, silver, gold and puff (expanding) inks. This special technique also makes it possible to vary materials and use overprinting in monotype works, such as in
TOM B's
"random landscapes".
SСREEN PRINTIN₲ AЛD COLO₹S
As the name suggests, four-color printing uses the CMYK color model - cyan, magenta, yellow, and black are layered as needed to provide every possible shade.
When we speak of screen printing, or of polychromy, we know that the printed colors are pure. That is, there is no mixing or layering.
This technique is often used to achieve vivid hues.
Colors are intense and durable and remain effective on dark media that can be varied – they don't necessarily need to be flat.